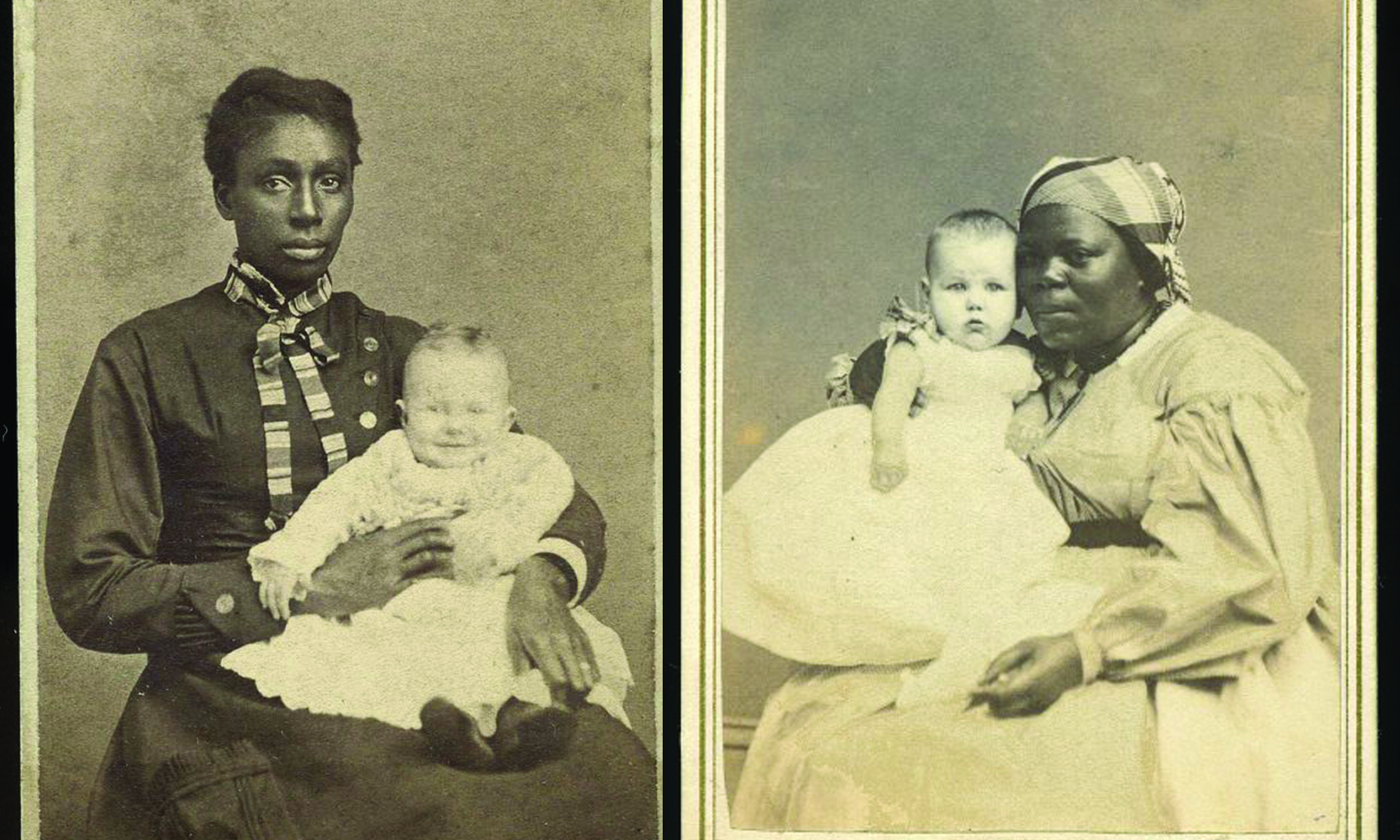 This story was originally published by the Davis Humanities Institute on November 13th, 2017, but is no longer hosted there after a website update. Additionally, the original article was unfortunately plagiarized (albeit in a way that mangled its content) by a website I won't repeat here. Therefore I am re-publishing it here as it was meant to be.
On Wednesday, November 8th, Assistant Professor of History Stephanie Jones-Rogers of UC Berkeley brought to light the market for enslaved wet nurses in nineteenth-century America in a talk hosted by the DHI Research Cluster
Women and Gender in the World
.
In a talk entitled "'She could spare one ample breast for the profit of her owner': White Mothers and Enslaved Wet Nurses' Invisible Labor in American Slave Markets," Jones-Rogers argued that studying enslaved wet nurses reveals white women's complicity in expanding slavery in the south and demonstrates how white mothers were at the forefront of these market transactions. White southern women had created a "niche sector of the slave market" dedicated to providing them with the specific maternal labor that they sought from bondswomen.
Jones-Rogers emphasized that we cannot forget about the reproductive and maternal violence white women perpetrated against black bondswomen. Indeed, the commodification of slave mothers provides an important example of the disturbing "quotidian" horrors of slavery.
Jones-Rogers' research has much significance in the field of nineteenth-century U.S. history, particularly because so little attention has been paid to non-masculinized enslaved labor. The few nineteenth-century historians who have discussed enslaved wet nurses, like Walter Johnson in
River of Dark Dreams
, downplay the extent to which white women capitalized on black breast milk.
The reason for this, Jones-Rogers' contends, is because historians have focused their research on elite southern white women, while ignoring the ways in which non-elite white women used black wet nurses. By studying wet nurse advertisements in southern newspapers, Jones-Rogers' uncovered a disturbing story of white women's reliance on and exploitation of black women.
These advertisements, along with other primary source documentation, reveal much about the reproductive violence inflicted upon black women by their white counterparts. They show, among other things, how white women timed their pregnancies with that of their black wet nurses, and how they forced black mothers to dedicate the majority of their milk to white children, rather than their own children.
When black wet nurses became "unproductive," that is, could no longer produce milk, they were replaced by white mothers who deemed them to be defective. White women did this rather than improve nutritional conditions for black wet nurses.
Because white women managed black wet nurses' labor, they were the ones who determined the market for black wet nurses. Using a lexicon derived from the greater slave market, white women graded black wet nurses based on whether they were "likely" (meaning "likely to work out"), their skill level, whether the white children they nursed in the past ended up healthy, and whether or not their milk was "fresh."
Freshness was determined by the age of the enslaved wet nurses' infant. The older their infant, the less valuable her milk. Enslaved wet nurses whose infant died soon after childbirth were extremely valuable. White women appreciated the lack of the extra "encumbrance," knowing full well that more time and resources would be spent on their own children.
Becoming a wet nurse had a number of detrimental emotional effects on black women, beyond those created by more traditional forms of slave labor. For one, it separated them from established kinship networks. It also made it more difficult for them to bond with their children, who were often separated from them for prolonged periods so that they could focus on servicing white children instead.
The extent to which white women had commodified black wet nurses' labor can be seen in how they reacted to this emotional distress. Instead of trying to improve conditions for enslaved wet nurses, white women typically used their wet nurses' despair as an excuse to sell them, noting in advertisements to other prospective buyers that this particular wet nurse was prone to "the sulks" or "madness," lessening her value.
Black mothers were used daily for their bodily resources, with no regard for their personal well-being, often leading to their mental and physical decline. It is only with research like Jones-Rogers' that we can truly begin to understand the depraved nature of the south's "peculiar institution."
This talk was organized by UC Davis Associate Professors of History Ellen Hartigan-O'Connor and Lisa Materson, directors of the Women and Gender in the World DHI Research Cluster, and also supported by the History Department Colloquium. Jones-Rogers' upcoming book,
Mistresses of the Market
, will more thoroughly explore the topic discussed in this presentation.
Update:
The research discussed in this article has since been released in a book, titled
They Were Her Property: White Women as Slave Owners in the American South
. Read more about it or purchase it
here
.