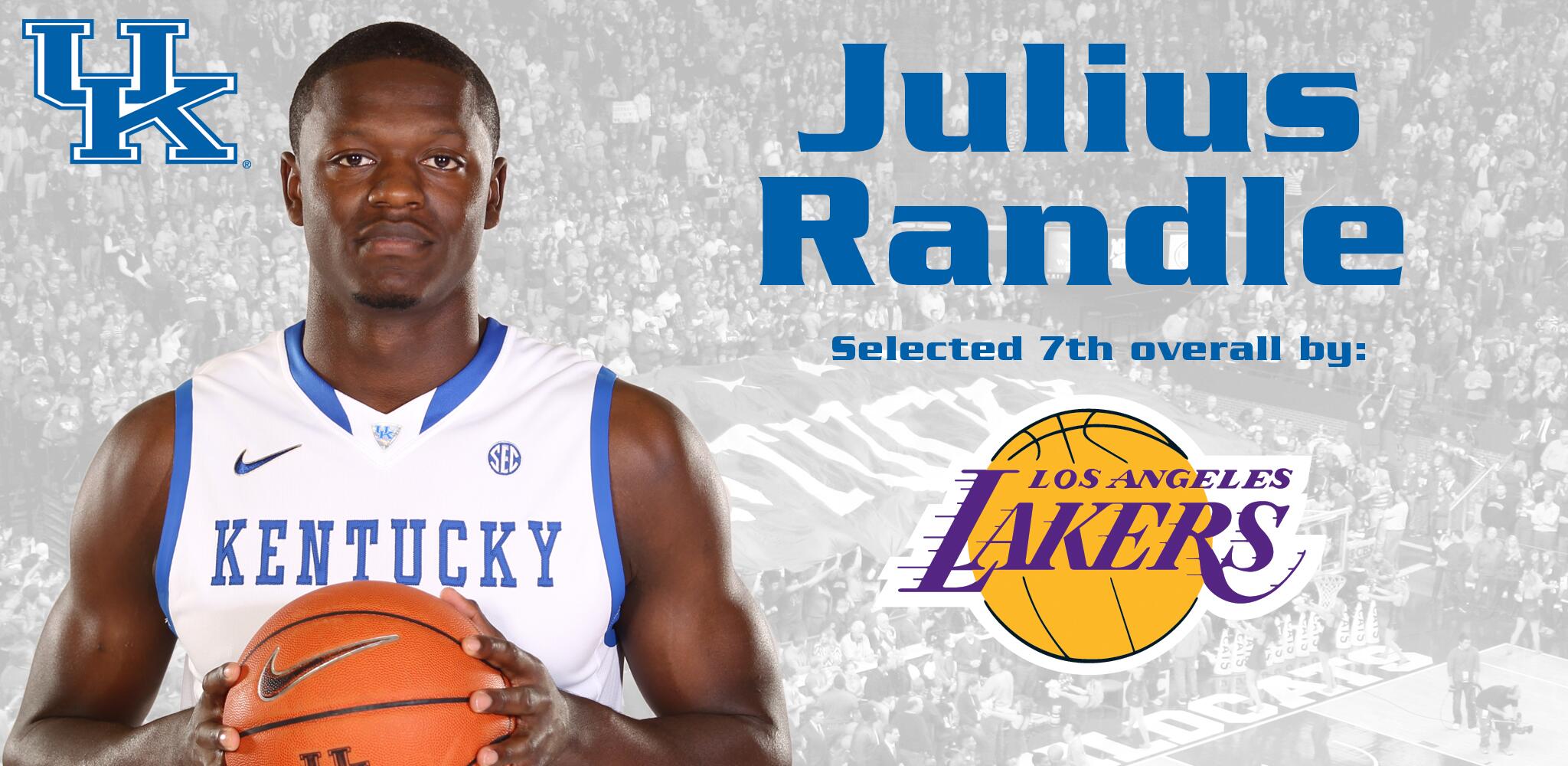 Ah, Julius Randle. Just picked two days ago with the 7th pick of the NBA Draft by the Los Angeles Lakers. What makes Mr. Randle an intriguing prospect? His ability to dominate the post? The barrel-like muscles that encase his herculean chest and arms? The slightly bulging eyes and intense attitude that would scare most children (and adults)? All of the above?
If you watched his post-selection interview, you would see why a guy like Kobe, and your average Lakers fan, likes him. He's angry. Angry that he was skipped over by so many teams, and chomping at the bit to show everyone what he's made of.
Don't be surprised if he wins rookie of the year. He's buff, he's tough, he'll blow your house in. He's the relentless wrecker of all that is holy on God's green Earth. He'll take the NBA by the horns, rip them off, crack them in two, dip them in some boiling water, and gulp down the resulting steaming bone marrow stew faster than you can say "Mitch Kupchak wants his cups back."